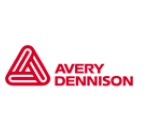 Key Account Manager Reflective Unit
Gaji Kompetitif
head office - Cikarang

Pemasaran (Non-Teknis)

Setidaknya 5 tahun
Supervisor, Asisten Manajer, Asisten Manajer Senior, Manajer - Departemen

Sarjana/S1
Description
ABOUT YOUR ROLE: You will be responsible for managing strategic and developmental customers and be accountable for a flawless execution of new projects as well as existing business. You will also acquire new business in addition. You will report to the Sr Sales Manager - Reflective
YOUR RESPONSIBILITIES WILL INCLUDE:
Manage a portfolio of accounts - regular business reviews with customers: existing projects, new business opportunities, project related administration, financial overview.
Manage and deliver existing and new projects and programs with ID/VN customers
Management of multi-disciplinary project teams. Perform periodic reviews with customers and project teams.
Able to successfully develop and maintain sales and project pipelines.
Survey and quote on new business
Write and implement customer proposals
Delivering sales presentations to high-level executives
Use standardized templates and actively maintain a CRM system.
Understand deviations from plans and implement corrective actions.
Cooperate with project administration to solve operational issues.
Develop strong relationships with customers, key partners, network partners, suppliers, contractors and brand controllers.
Monitor actions and behavior of competition.
Requirements
Bachelor's degree required preferably from Sales/ Marketing.
5 years+ of relevant experience in managing Distributors/ channels
Experience in dealing with converters is preferred.
Experience in dealing with Govt. is preferred.
Experience working in Infrastructure, Road Sector and Ancillary Industries, OEM Printer Manufacturer, Ink Manufacturer, Paint, Lighting & Electrical is a must
Strong business acumen – Ability to identify a potential business opportunity and translate it into business
Ability to execute a sales strategy to increase market share
Collaborate with other functions – Excellent team player
Disclaimer:
melamar pekerjaan di Karir.com tidak dipungut biaya
Dapatkan rekomendasi lowongan-lowongan terbaru dengan meninggalkan email Anda di bawah ini.