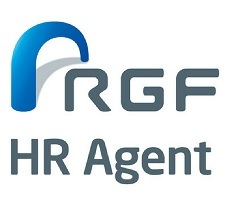 Digital & B2B Vertical Sales Manager - Telecommunication (Fiber Optic) (B-80596)
IDR 40.000.000 - 65.000.000
Jakarta Selatan - Prov. DKI-Jakarta

Penjualan dan Pemasaran

Setidaknya 10 tahun
Manajer - Departemen

Sarjana/S1, Master/S2
Description
Driving the sales and sales development activities in the country for all LTV products and services for all existing and prospective customer accounts
Strategize and lead all sales related activities like Account Acquisition, Account management, Relationship management, and revenue and sales quota achievement.
Direct vertical industry focus sales and account management activities to online gaming companies, Content Delivery Network (CDN), local Indonesia digital businesses, and finally Data Center companies.
Direct B2B sales and account management -Prospect and source new customer accounts in Indonesia.
Sales, pipeline and quota achievement.
Managing the day to day sales function with respect to reporting, forecasting, implementation of sales strategies within the region
Prepare weekly, monthly reports. Prepare and manage Rolling Forecasts.
Drive Sales Performance through an efficient CRM management system while working closely with the leadership team
Grow and manage the sales pipeline of enterprise market on a funnel based approach.
Incubate, develop and manage a channel and partner program across these regions.
Managing Channels and alliances program end to end: recruitment, training, development, performance , revenue and quota's and bonus and remuneration.
Other related tasks as assigned.
Requirements
Posses MBA degree will be a big plus!
Must have at 10 - 18 years of hardcore tech sales experience.
Must have experience and knowledge of fiber networks, cloud connectivity and content networks delivery.
Must have experience of having handled multi million USD deals in the field of network connectivity – land and sub-sea networks.
Must have experience of managing and running a remote office and reporting thereof.
Should have handled large matrix customer organizations with mapping abilities at all relevant level – influencers to decision makers
Should be a self starter willing to match the pace of a s start up organization and the ability to work as a enterpreneur manager.
Strong existing business relationships experience with a rolodex of contacts at senior level within identified verticals like OTTs, Gaming cos, Video and Content players, CDN, large global carriers and telco's who have Asia/ Indonesia needs.
Should have handled large matrix customer organizations with mapping abilities at all relevant level – influencers to decision makers.
Ability to work under high pressure sales environment with all internal and external stake holders.
Excellent stakeholder management and very strong verbal & communication skills required.
This role will need the ability and experience to grow the role and the function with proven experience having spearhead sales and marketing organizations in an agile tech sales business environment.
Candidates with knowledge of Global MNC compliances/ work experience with a US based MNC/ work experience with a startup will be preferred.
[Only CV in English will be processed]
Disclaimer:
melamar pekerjaan di Karir.com tidak dipungut biaya
Dapatkan rekomendasi lowongan-lowongan terbaru dengan meninggalkan email Anda di bawah ini.