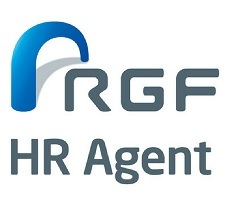 Compliance Manager - Finance (A-94657)
Gaji Kompetitif
Jakarta Pusat - Prov. DKI-Jakarta

Audit Intern / Pengawasan

Setidaknya 7 tahun
Manajer - Departemen

Sarjana/S1, Master/S2
Description
Liable for updating the latest regulations and laws both from regulators and the government that may affect the company's operations.
Provide gap analysis between the latest regulations and laws and the implementation of company operations, subsequently coordinate with related division/department to fill the gaps(s) in timely manner.
Responsible and ensure that all reports related to both regulators and the government are submitted in accordance with the requirement and in timely manner.
Manage socialization and/or training related to the latest regulations and laws to the management and employees.
Implement and ensure other functions such as Anti-Fraud and AML-CFT are running in accordance with applicable regulations and laws
Other responsibilities as assigned.
Requirements
Bachelor's or Master's degree in law/management/economics/accounting/ other relevant fields of study from reputable university with minimum GPA of 3.00.
Business English proficiency.
7 years as Compliance in Financial Industry with 3 years as managerial level.
Has conceptual knowledge and data processing skills.
Good communication, coordination skills, and leadership.
[Only CV in English will be processed]
Disclaimer:
melamar pekerjaan di Karir.com tidak dipungut biaya
Dapatkan rekomendasi lowongan-lowongan terbaru dengan meninggalkan email Anda di bawah ini.